About our Caller & Cuer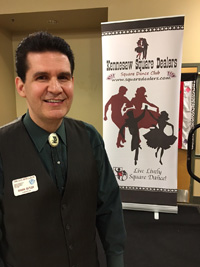 Shawn Butler
Shawn Butler took lessons and then began working with a few beginning callers in small groups at the homes of class members and in designated dance locations. His love for calling grew and he has worked harder and harder to improve his talent. Shawn is energetic and patient both in training a class and learning the art of calling. Please come and join in on the fun as he calls at KSD!
Visit Shawn's YouTube playlist
Shawn singing Long Black Train you will love it!
---
Our current Cuer: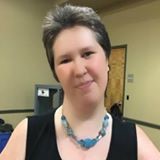 Aneesa Barge
Aneesa became interested in round dance after she agreed to join her mother at a square dance in 2010. She fell in love with cued ballroom and began taking lessons almost immediately; and after dancing only three years, she choreographed her first dance on Christmas Eve. In January of 2015, she began working regularly with cuer Lon Bedillion, who nurtured her curiosity in cuing and allowed her to guest cue for him frequently at his clubs; and in August that same year, with support from her mentor, she applied for and received her cuer's license.
Aneesa lives in the Atlanta metro area with her ginger furbaby, Jasper; and in her spare time, she enjoys spending time with her family, attending Southern gospel music concerts, reading, crocheting, and choreographing. She also loves singing and playing the piano and is currently the pianist of her home church. She can be contacted via her website at www.imatlantablue.com, where you can also find her choreography, contact form, and social media.